Optalign® Smart Training
Course available for 90 days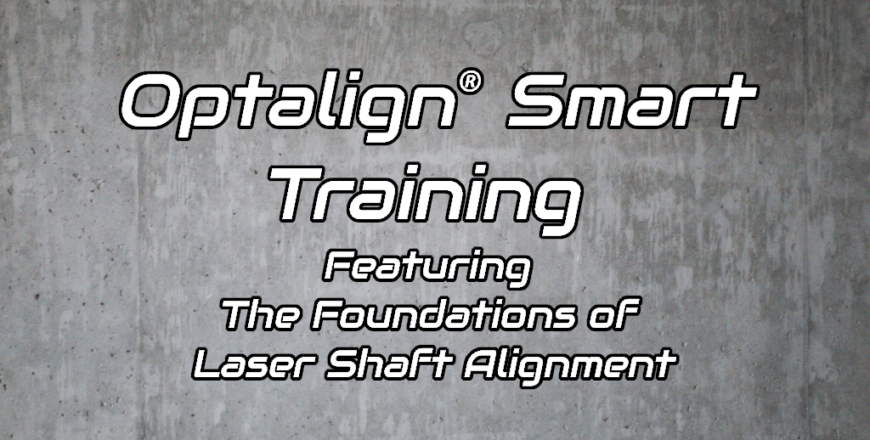 Precise Training's online Pruftechnik Optalign® Smart Training course covers the use and navigation of the Optalign® Smart laser alignment tool. Coupled with the Foundations of Laser Shaft Alignment, we concentrate on key steps and information to provide practical knowledge that students can take directly to the job site.
Our course covers the following topics:
What is shaft alignment?
The basics of shaft alignment
Methods of shaft alignment
Recommended tools and accessories
Technologies that complement laser shaft alignment
Challenges that occur during laser shaft alignment and how to resolve them
Identify the types of soft foot and how to correct them
Thermal growth and how it affects alignment
Pre-alignment checks
Components of the Optalign® Smart
Setup of the sensors and brackets
Navigation of the menus, measurement methods, and advanced capabilities of the Optalign® Smart
Workflow of an alignment with the Optalign® Smart
Please note that this course is for the Optalign® Smart, not the Optalign® Smart RS or RS5.
If you have a laser/sensor and a reflector as shown below this course is for you. If you have a separate laser and sensor, please contact us for training.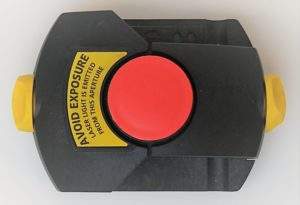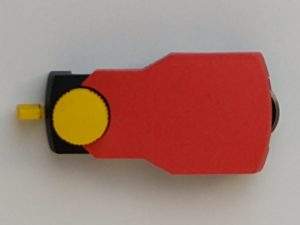 After completing our online laser shaft alignment training course, students will know why and how a shaft alignment is completed, understand the pros and cons of various methods of shaft alignment, and identify and resolve issues that occur during an alignment.
Students have access to the course for 90 days which allows them to set their own pace for completion as well as re-visit and review the material as needed. Our online course is a portable alignment training class that goes anywhere there is access to an internet connection.
The price for this course is $359 per student or groups of 4 at $999 per group.  A certificate is supplied to each student upon course completion.
The Foundations
1
Optalign Smart Introduction
2
Why we align, Optalign Smart
In this lesson we will cover some of the reasons why we should do precision alignment.
4
The Basics, Optalign Smart
In this lesson we will be looking at what the alignment tool is measuring and what we need to consider in our setup and how to analyze the alignment results.
6
Alignment methods, Optalign Smart
In this lesson we will cover the different methods used for shaft alignment.
We will also be looking at the different types of laser alignment tools, their basic setup and functionality.
What additional tools should we have available to complete the alignment? We will go over the recommended tools and accessories. And discuss the tools and accessories that are not recommended.
9
Complimentary Technologies
In this lesson we will look at complimentary technologies. These are technologies that will help us get more information on the machines that we are aligning as well as determine whether or not problems that we may run into on a running machine are caused by a misalignment.
In this lesson we will cover some of the more common challenges you may encounter during the alignment process and look at ways to avoid or compensate for them.
In this lesson we will look at more common challenges that may be encountered during the alignment process.
14
Soft foot, Optalign Smart
What is soft foot? It is a critical component we need to measure and correct to ensure we are getting a proper alignment.
We will look at the different types of soft foot, how to measure it and how to correct it.
Thermal growth can be a challenge since it only affects our alignment once our machines get to operating temperature. We will cover how to calculate and measure thermal growth and when it needs to be included in the alignment process.
18
Pre-Alignment and Rough Alignment
This lesson covers the pre-alignment checks and rough alignment procedures.
Optalign Smart
1
Optalign Smart setup and components
A review of the Optalign Smart system components and the bracket and sensor setup.
In this lesson we will look at the Optalign Smart menus including the main menu, program menu, machine and coupling menus.
4
Optalign Smart alignment workflow
A "Live" demonstration of the Optalign Smart alignment process while accomplishing a horizontal alignment.
5
Alignment Work Flow Quiz OS
6
Optalign Smart measurement options A
A review of the measurement modes (sweep, 9/12/3, etc.), thermal growth, machine train functions, etc.
7
Optalign Smart measurement options B
We will look at some of the Optalign Smart advanced capabilities including vertical alignment, cardan shaft and static feet.
8
Measurement Options Quiz OS
Be the first to add a review.
Please,
login
to leave a review